Hot baths are the epitome of indulgence when it comes to relaxing at home, but there are lots of hot bath benefits for your health too! Discover all the benefits of baths and you'll never think about compromising your nighttime bath ritual again.
Are Hot Baths Good For You?
Relaxing in a hot bath is not only good for your mind, but your body too. Now you have the perfect excuse to spend all night soaking in the tub thanks to these hot bath benefits.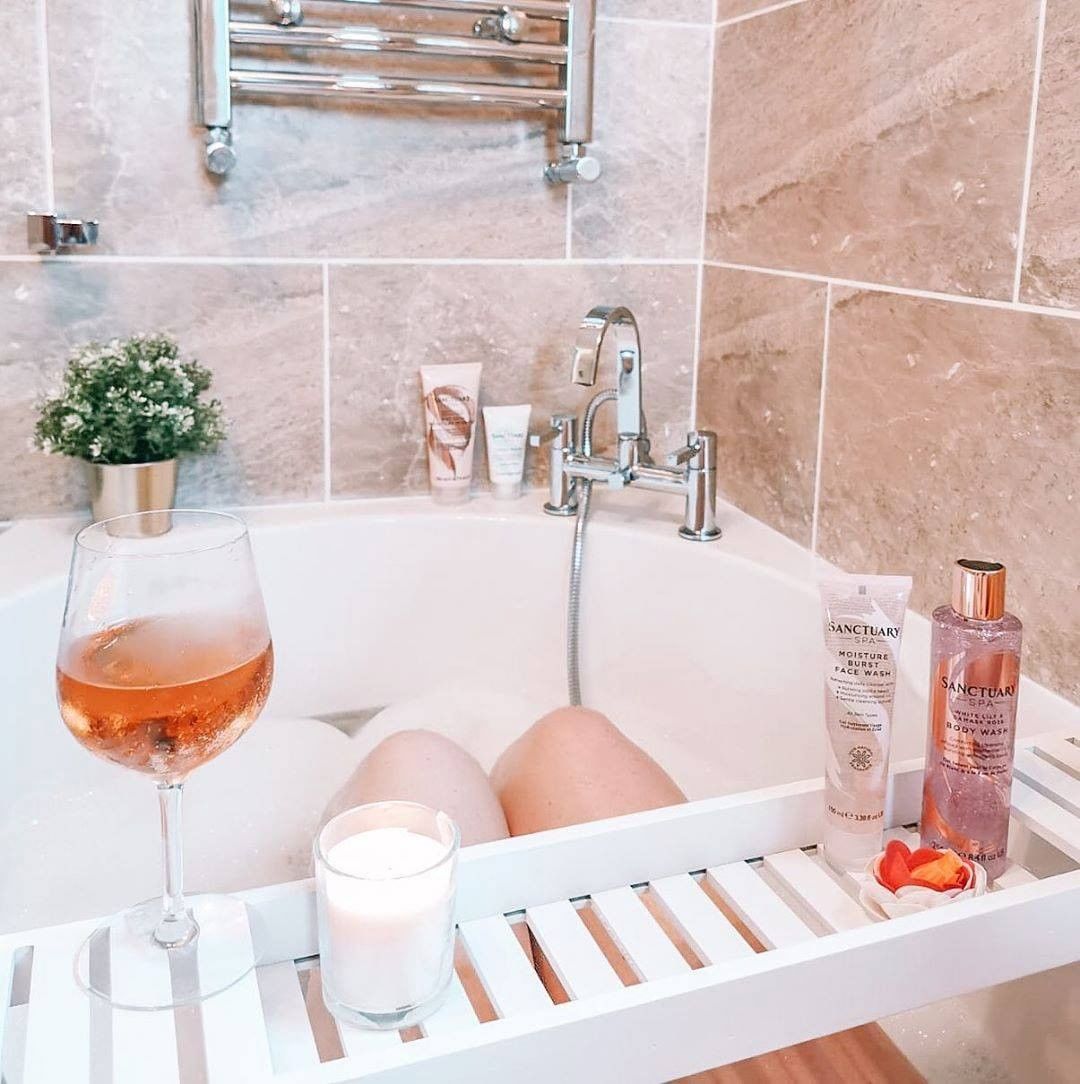 Is sweating in the bath good for you?
We've all been there when the bath we've run is just a little too hot, causing you to break out in a sweat without even moving a muscle. But, good news: sweating in the bath does have some health benefits. While hot bath benefits don't compare to a HIIT session, a good sweat in the bath can burn as many calories as a walk.
Does a hot bath help muscle recovery?
If your body is feeling stiff and tired for whatever reason, then a hot bath can help to relieve some tension. The heat from the water can help to encourage blood flow and fully relax your muscles. Next time you've trained hard in the gym and your muscles need a little TLC, do some stretching before luxuriating in a long bath.
Hot Bath Benefits
Find out about more benefits of baths, as if you need any more persuasion…
Elevate your mood
A bath is thought to be a mood booster because it raises the body temperature in the afternoon and in doing so helps to restore the normal circadian rhythm of temperature, which is helpful for people with depression as their body temperature is often disrupted. Baths also promote a better night's sleep which is key for a more positive outlook and mood.
Quiets the mind
A hot bath is the perfect antidote to stress. Dedicate a portion of your evening to some much needed 'me time' soaking in the bath. Create the perfect atmosphere and fully unwind, letting go of all of your daily stresses.
For ultimate relaxation, add a few drops of wellness calming CBD oil to your bath. This aromatic fragrance is enriched with Vitamin E and Coconut Oil to help your mind and body relax. Step out of your bath and feel completely refreshed, rejuvenated and ready for a restful night's sleep.