A good night's sleep is essential, not only for your physical health, but for your mental wellbeing too. But for many, getting a night of restful and uninterrupted sleep is nothing short of a miracle. You may have looked for ways to help you sleep easily, and found yourself still laid awake staring up at the ceiling night after night. The truth is, there isn't one simple solution; you have to find out what works for you. However, establishing a proper sleep routine is definitely a step in the right direction.  
Find out how to wind down before bed with our guide; calm your mind, leave your worries behind and take the time to focus on you.
The Importance of Sleep and a Sleep Routine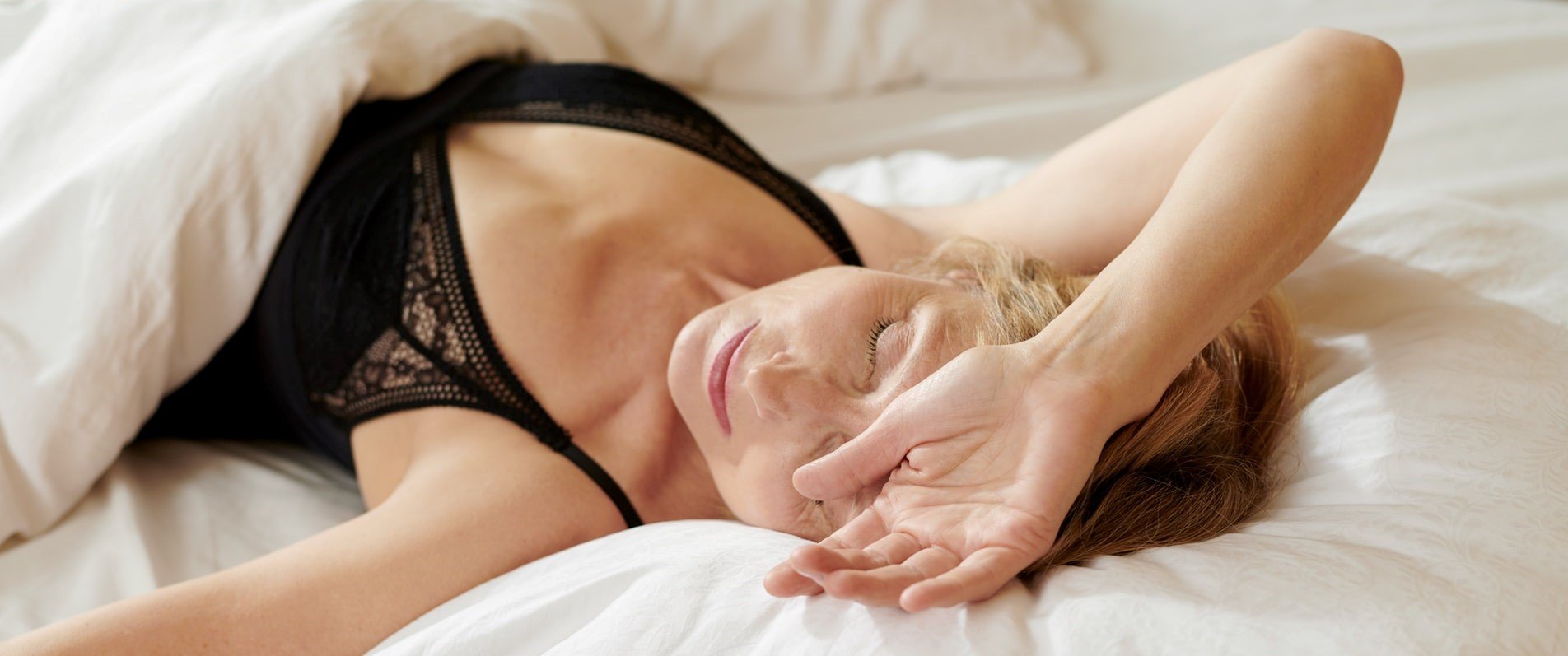 A good night's sleep has so many health benefits, and it's obviously an important aspect of self-care. And a consistent sleep routine – one that sees you getting between six and eight hours of shut-eye a night – can transform your mood, and improve your skin too. 'Beauty sleep' isn't just a phrase; proper sleep can lead to fewer wrinkles, a glowing complexion and brighter, less puffy eyes.
Regular, restful sleep can protect the body against a myriad of health problems too, including obesity and heart disease. Proper sleep also boosts the immune system, so you're less likely to pick up common colds and viruses.
Sleep improves your concentration, and is crucial for your mental wellbeing. A consistent lack of sleep can greatly affect your mood, making you irritable and less likely to be able to cope with stress.
However, as many who have suffered with sleepless nights can attest, a pattern of not sleeping becomes a vicious cycle that's hard to break. But with the help of some sleeping aids and patience, you can easily establish a sleep routine that works for you.
Start by Identifying Stressors That May be Interrupting Your Sleep
It's usually a good idea to pinpoint what may be keeping you awake at night. Are you experiencing an especially stressful time at home or work? Are you looking after your physical health?
Identify the factors that could be interrupting your sleep, and you can start to combat these. Whilst you may not be able to change the stressors in your life, there are things you can do to better cope with them.
If you're able to talk to friends and family, do so. Alternatively, you could write down your thoughts in a journal; setting them out on paper can be really cathartic, and stop you from going over the same points in your head.
Use Relaxing Scents to Support Your Sleep
Aromatherapy has been a popular relaxation technique for centuries. Different scents have different uses, and some scents are thought to improve sleep quality. Lavender relaxes the body and mind, and can alleviate the symptoms of anxiety; vanilla and valerian scents calm the mind too.
Jasmine is also often used as a natural sleep remedy in aromatherapy, with studies showing that it promotes a feeling of wellbeing and relaxation, calming the nervous system. Our wellness sleep mist combines Jasmine, Patchouli and Frankincense to aid relaxation and improve the quality of your sleep.