Body butter is a thick moisturising cream that every woman should use as part of their body care routine – but what is body butter exactly? And what is body butter used for? Keep reading to find what it does, how to use it, and where to find the best body butter for you.
What Is Body Butter?
Body butter is a rich, deeply nourishing cream that is used as a moisturiser. It usually contains a combination of natural carrier oils (like Shea, Cocoa or Mango Butter) that help to deeply nourish and hydrate the skin.
Typically formulated without water, body butters have a much thicker consistency than lotions and moisturisers.
What Does Body Butter Do?
Body butter hydrates, smooths and nourishes. The carrier oils and fatty acids penetrate deep into the skin to restore and retain moisture. Once applied, a protective layer is formed, helping to lock in moisture for soft, healthy and hydrated skin.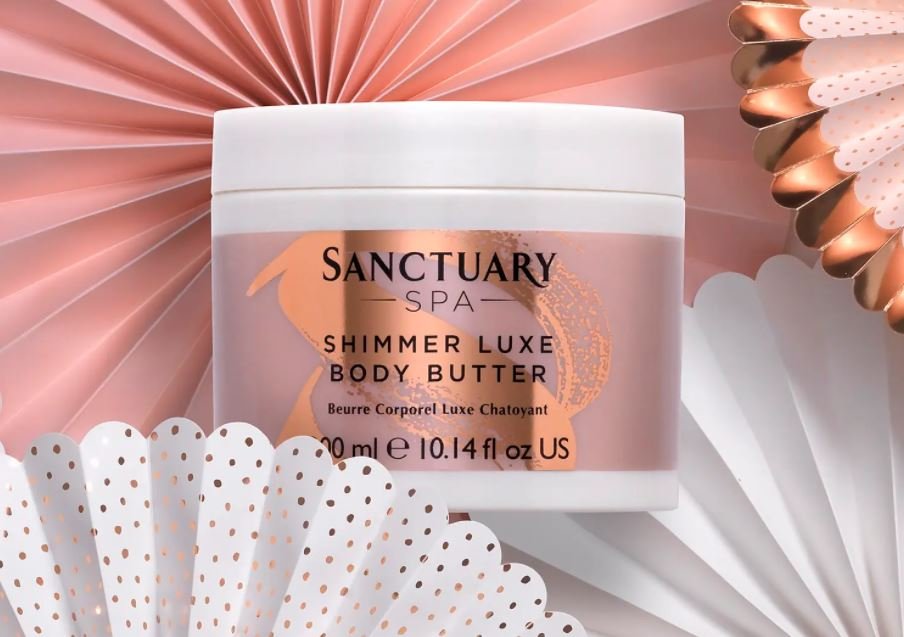 What Are The Benefits Of Body Butter?
The benefits of body butter include:
Deeply moisturising the skin
Hydrating dry areas
Helping skin to retain hydration
Forming a protective layer on the skin's surface to lock in moisture
Reducing redness and irritation
Offering anti-ageing properties
Reducing the appearance of wrinkles and stretch marks
Softening and smoothing the skin
How To Use Body Butter
The best time to apply body butter is after a shower when skin is still slightly damp. Scoop a generous amount from the tub and use circular motions to gently massage the butter in until fully absorbed. Pay particular attention to extra dry areas, like elbows, knees and ankles.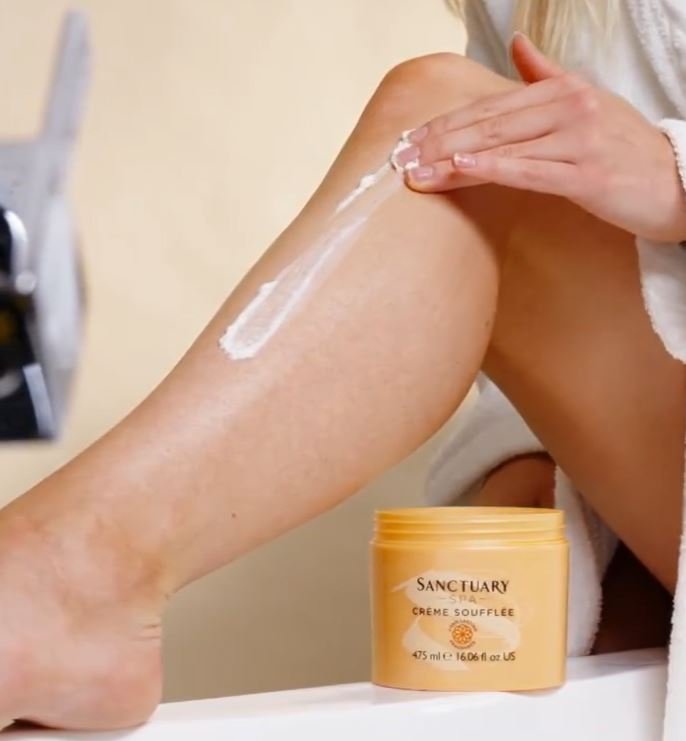 The Best Sanctuary Body Butters
Wrap your body in rich, buttery goodness with our best body butters.
Buy now

with Sanctuary Spa

The quickest, easiest, and most effective way to relieve dryness, our Moisture Miracle cream locks in 5 times more moisture for up to 72 hours. Unlike other body butters, this one is most effective when applied to very wet skin after a shower, as it capitalises on peak hydration.  

Enriched with a buttery blend of Shea and Cocoa oils and SmartMoisture™ technology, this thirst-quenching moisturiser transforms skin, leaving it hydrated and silky for days.

It's the secret to glowing, smooth skin.

Body mists and sprays are easy to use, ultra-hydrating formulas that deliver intense moisture and luscious fragrance.

Follow our advice to experience the transformative abilities of oil-based skincare.

Buy now with free delivery