You don't need to go to an expensive spa to experience relaxing skincare treatments. With our guidance, find everything you need to pamper yourself with a spa day at home. Finding time to look after yourself can be difficult, but it's so important. Create your perfect home spa day with Sanctuary Spa's spa day ideas. Let's get relaxing! 
How To: Spa Day At Home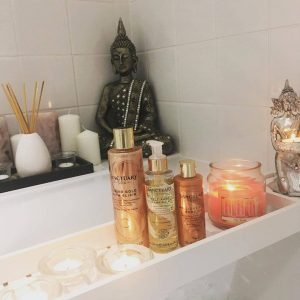 At Home Spa Ideas: Set The Scene
A spa day is as much about the relaxing ambience as the treatments. Creating the perfect environment for unwinding and stress relief is key.  Here are a few ideas to help you make your spa day at home as relaxing as possible…
Step 1: create the ultimate bath shelf
Relaxation is about settling in, having everything you need, and letting the mind wander. For a luxurious spa day at home, try a bath shelf. Lying over your body and across the bath, it keeps all your home spa supplies within reach.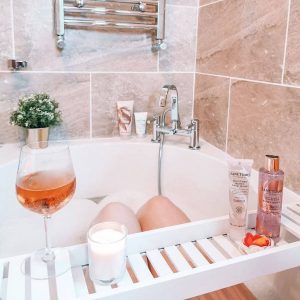 Step 2: select soothing scents
Sense of smell plays a vital role in helping relaxation. For an authentic spa day at home, use a luxurious scented candle. Our Candle Trio Gift is a great way to set the scene and contains three separate scents, designed to calm both body and mind.