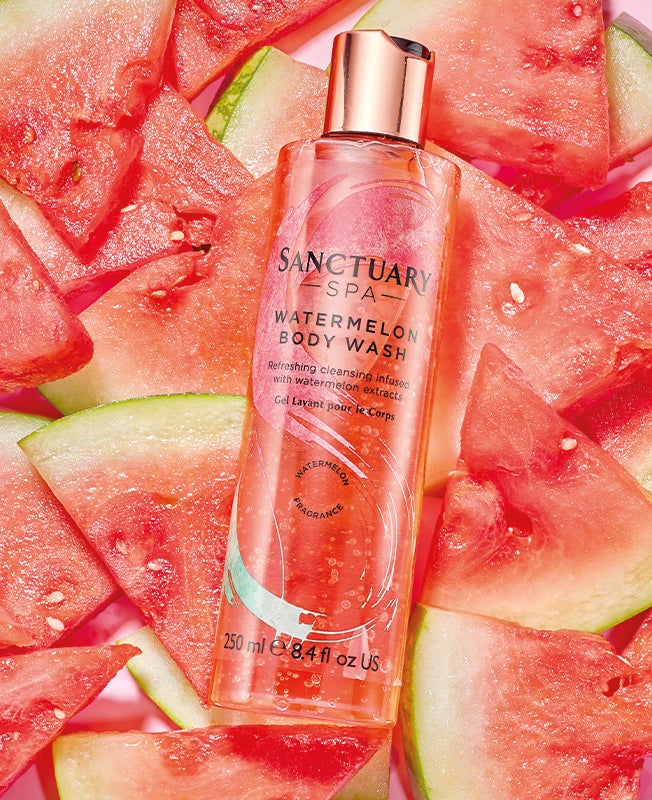 Refreshing
Body wash
A refreshing burst of Watermelon cleansing that gently transforms into a delicately fragranced foam, enveloping wet skin and leaving your body feeling cleansed, moisturised and silky smooth.
Shop Now
Hydrating
Face & Body Mist
The ultra hydrating and soothing mist will be the perfect addition to your summer routine. Infused with brightening Vitamin B3 to leave your skin soft and refreshed.
Shop Now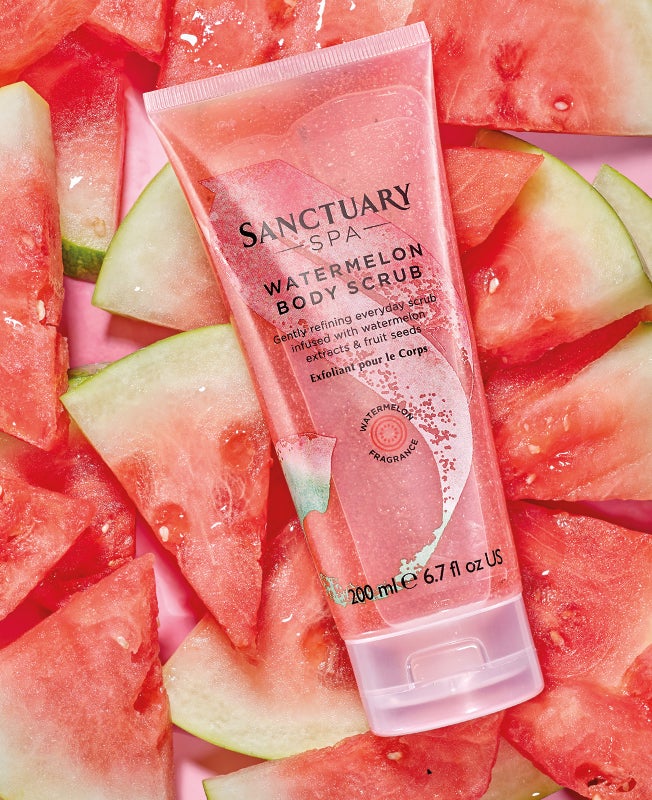 Gentle
Body Scrub
Enjoy gentle daily skin polishing with our fragranced watermelon body cleanser, infused with natural fruit seeds, this uplifting gel-scrub refines the skin, leaving it beautifully radiant.
Shop Now